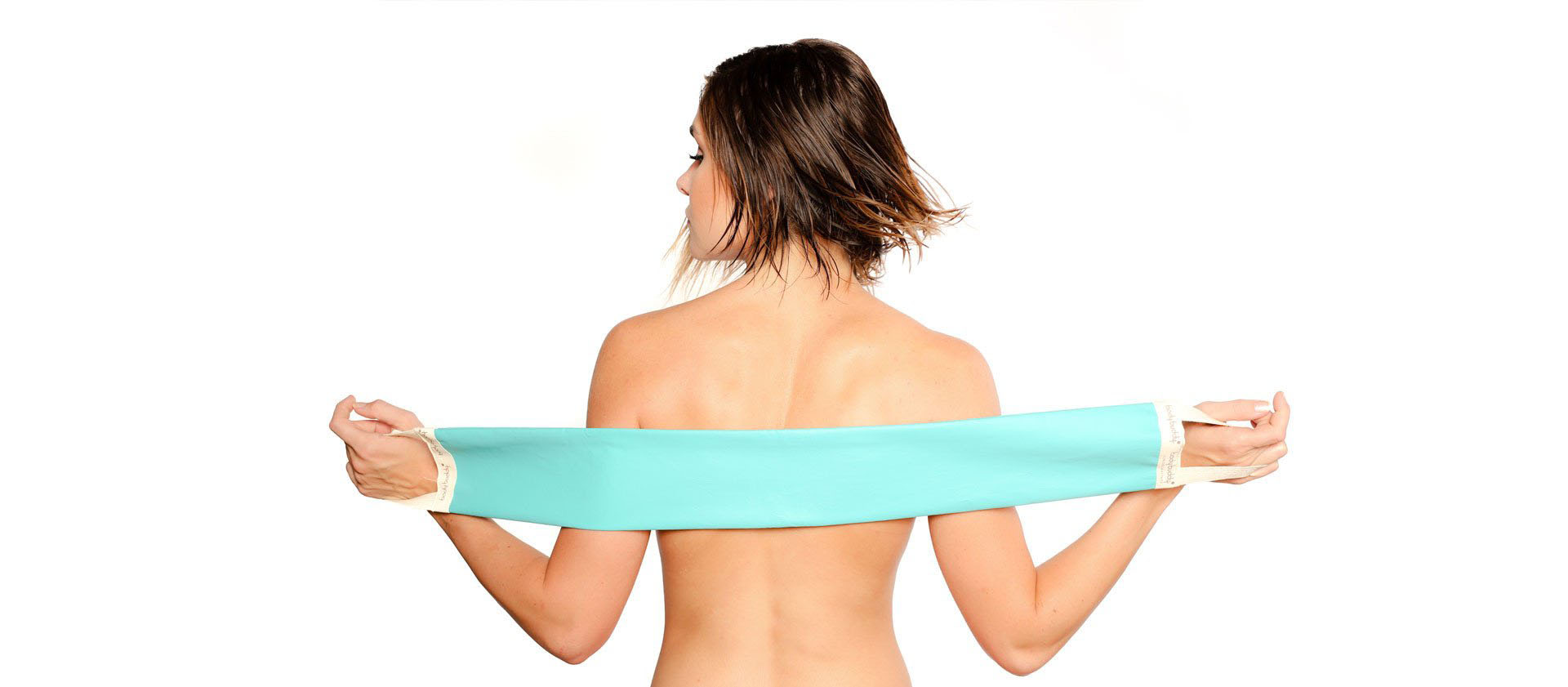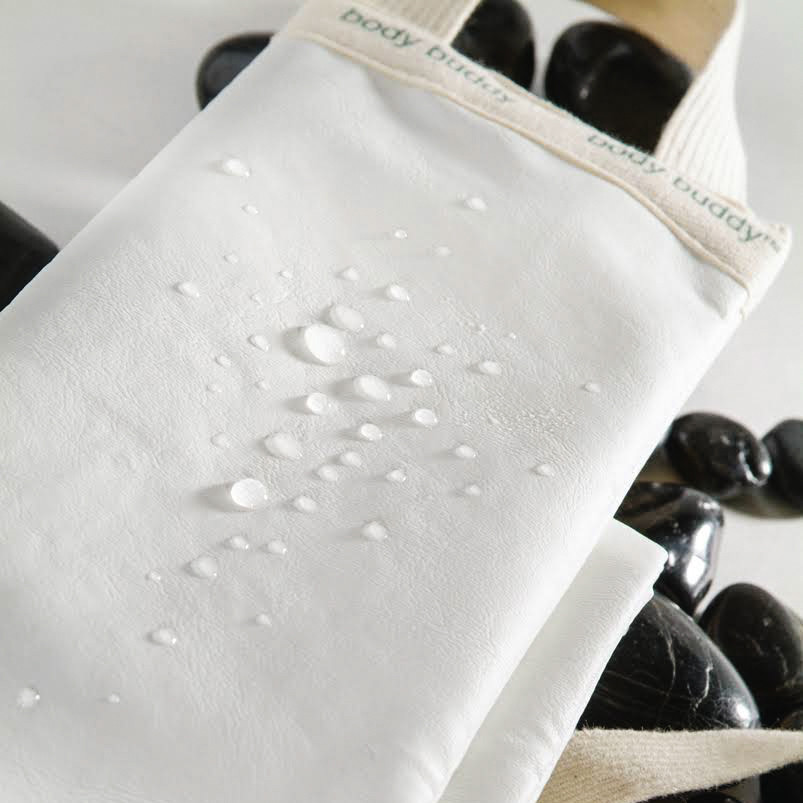 Moisturize, Protect, Medicate
The patented Body Buddy® non-absorbent applicator gives you the extra reach you need to easily apply lotion, sunscreen and sunless tanner to your own back. Dab your product in the center, flip it over your shoulder, grab the handles and there you have it… exactly where you missed before. Brilliant! The simple solution to reach every spot.
Body Buddy® was created by Shiolett Meier, an Oklahoma City homemaker and mother of four, who, just after a shower one day, had a stroke of genius.
She realized she needed something besides a long handled wooden spoon or a close friend to get lotions and moisturizers adequately delivered to the place on her back that her hands just couldn't touch. After querying friends and family, she soon realized everyone has that same need.
So, Shiolett set out to create the perfect solution to an age-old problem. She started sewing, and the Body Buddy® lotion applicator was born.
Are you the original Body Buddy®
Yes, WE are the ORIGINAL Body Buddy®! We've been doing this for 15 years and counting.
How are your products made?
The girls still sew each one individually BY HAND, with love, in Edmond, Oklahoma.